Lagos, Nigeria
(CNN)A new video from Boko Haram purporting to show Nigerian schoolgirls abducted from Chibok two years ago was released Sunday.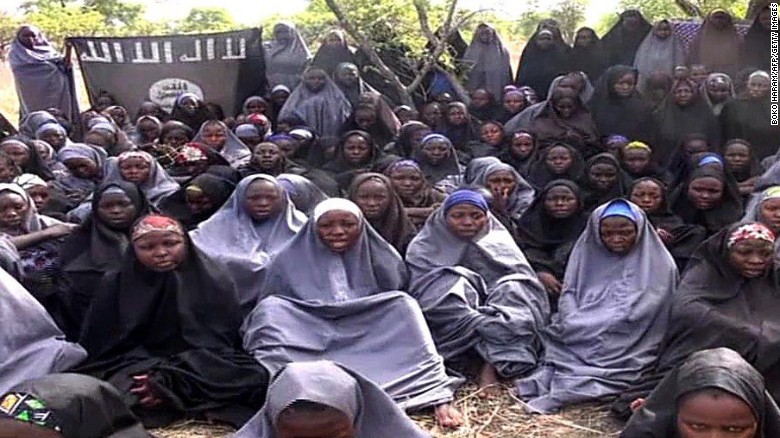 The video, more than 11 minutes long, is addressed to the "families of the Chibok girls." In April 2014, Boko Haram militants kidnapped 276 teenage girls from their boarding school in Chibok.
Some of them managed to escape, but about 215 girls remain missing. In May, one girl, Amina Ali was rescued
In the video, a Boko Haram militant speaks in the Hausa language in front of a group of around 50 girls wearing headscarves.
The man asks one of the girls a series of questions to establish her identity as one of the missing Chibok girls; she confirms that she was picked up at the Chibok government girls secondary school.
She is then told to pass on a message to the Nigerian government asking them to release Boko Haram fighters who are in jail. She also pleads with the parents of the girls to intervene so that herself and others can be freed by the militant group.
"We are not happy living here," the girl says in the video. "I'm begging our parents to meet the government to release their people so that we can be released."
At the end of the graphic video, several injured bodies can be seen strewn across the ground. The man claims some of the girls were killed by an airstrike by Nigerian military jets.
The militant also said 40 girls have been married off.
He then issues a threat, saying the girls will never be rescued alive if the government uses force to rescue them.
CNN cannot confirm the authenticity of this video. It is unclear when the video was shot, but it appears to be shot in a similar style to a video obtained by CNN in April 2016 and other previously released Boko Haram videos.