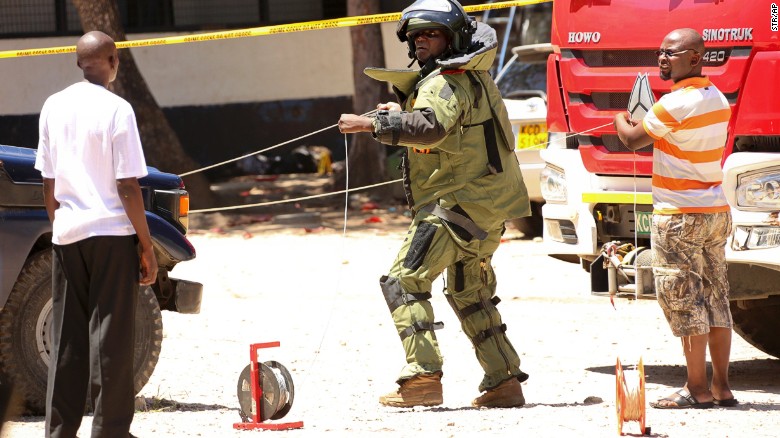 Three hidden ladies were killed by Kenyan police after they dispatched an assault Sunday on a police headquarters in the port city of Mombasa, a neighborhood administrator said.
A petrol bomb was tossed and officers were wounded in the assault on Mombasa's Central Police Station, which Mombasa district police authority Patterson Maelo depicted as a psychological militant episode.
The assault started when the ladies, their countenances secured with buibui, a dark shawl worn by numerous Muslim ladies in east Africa, entered the police headquarters griping their telephones had been stolen, Maelo said.
One of the ladies then tossed a petrol bomb, while the other two cut cops. Police reacted by shooting the ladies, murdering them, he said.
The ladies were wearing impenetrable vests, he said. Pictures from the scene indicated bomb indicator units checking the ladies' bodies for explosives.
Police later said one of the ladies was wearing a suicide vest that did not explode.
Two cops were harmed in the assault and were in stable condition Sunday at a nearby healing center, he said.
No gathering has yet asserted obligation regarding the assault, yet Patterson said suspicion was falling on Al-Shabaab, an Islamist bunch in neighboring Somalia that has over and over done dread assaults on Kenyan soil.
Three suspects were captured later regarding the assault, police said, after two of the aggressors were recognized and police found the associates at the living arrangement with one of those ladies.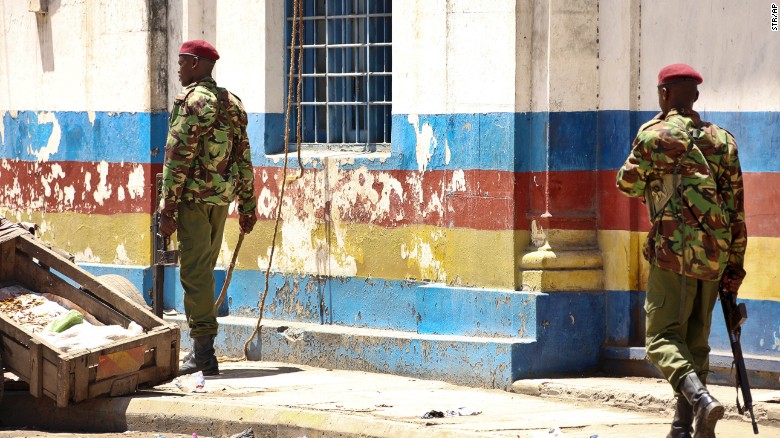 Furnished officers watch outside the police headquarters.
Significant assaults as of late incorporate a slaughter at Garissa University in April 2015, in which almost 150 individuals were murdered, and the 2013 assault on Nairobi's Westgate strip mall that executed no less than 67 individuals.
Kenyan airstrike in Somalia executes Al-Shabaab insight boss
Kenya is a noteworthy patron to an African Union power battling Al-Shabaab.
Coast Regional Commissioner Nelson Marwa said security in the range would be helped in the wake of the assault. He approached general society to be watchful for suspicious action.
Columnists Dihoff Mukoto reported from Mombasa, Kenya and Briana Duggan reported from Nairobi, Kenya. Tim Hume reported and composed from London, and CNN's Natalie Gallon contributed in Atlanta.